Store
Welcome to my store! I always wanted my work to be available in the physical world so it feels very cool to be able to sell these to all of you. If you get one, make sure to chuck it up on Instagram and tag me.

---
WEIRD SCARF
Scarf (genderless) / 140 cm x 18 cm


Inspired by primitive Art, I wanted to revisit this traditional design in these graphic symbols accompanied by a sentence on the back by twisting it in a color block style. Nowadays, typography is an illustrative element in my work. Thinking about other mediums apart from paper and digital allows me to widen my knowledge of rendering projects.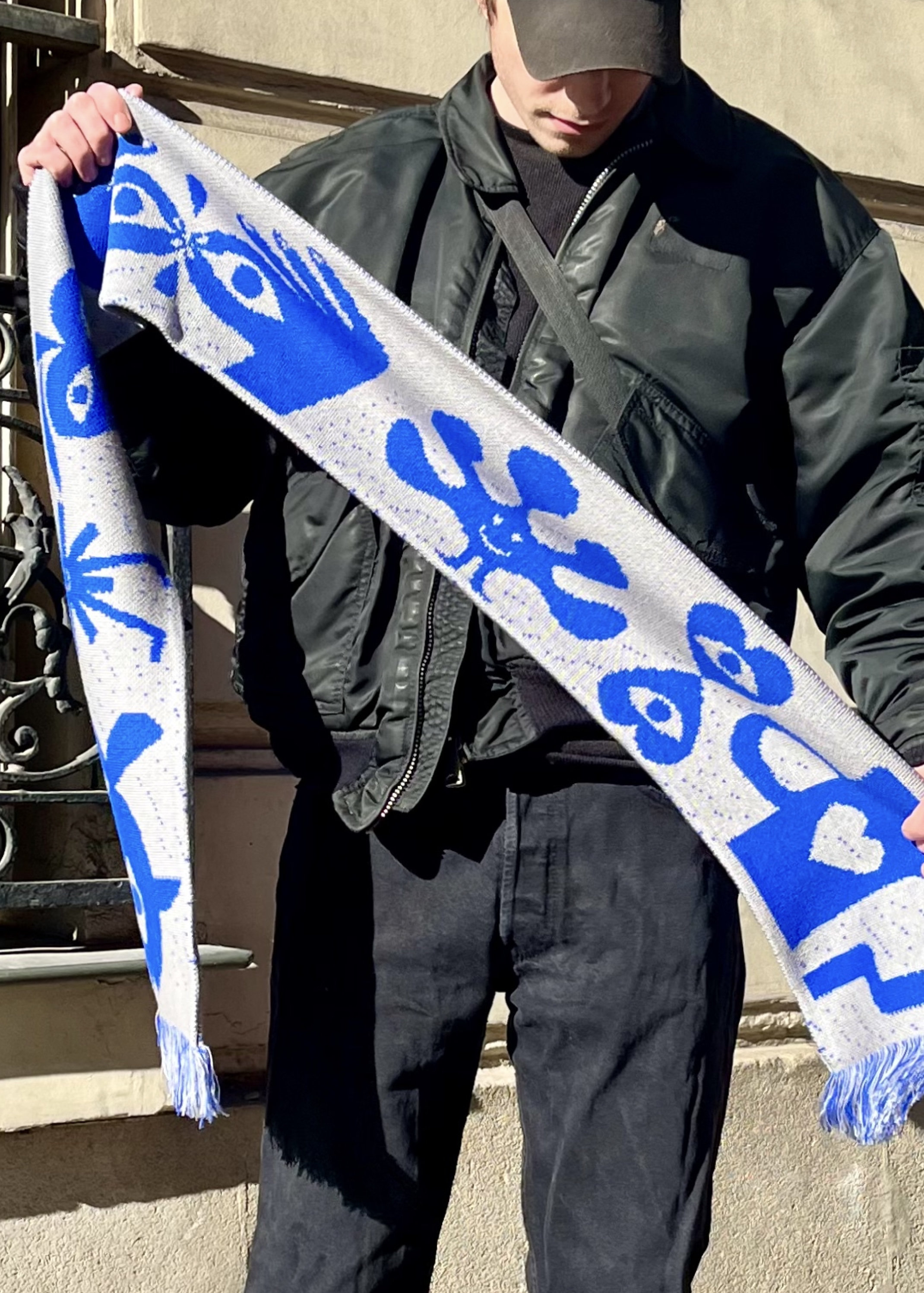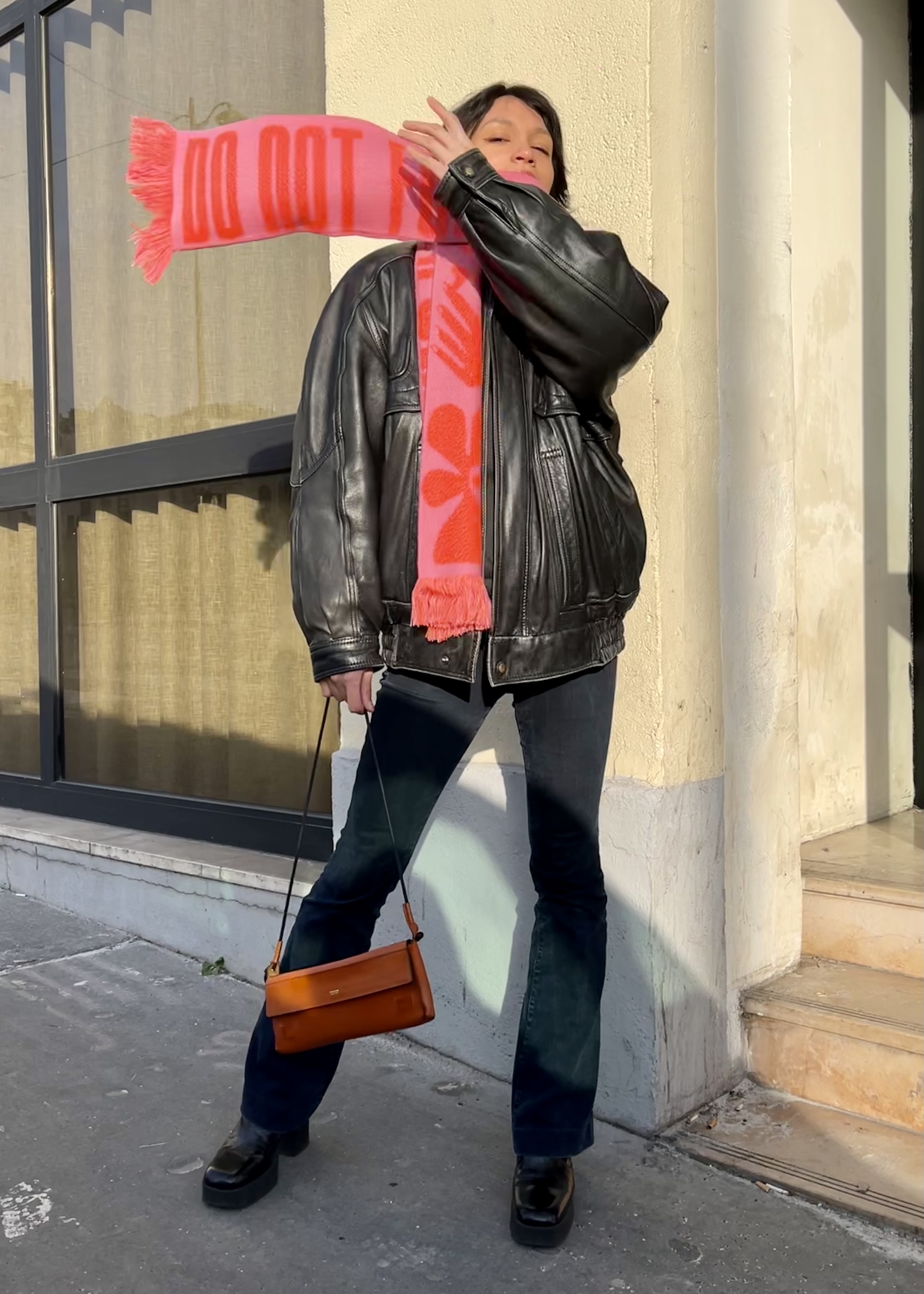 ---
NEVER GONNA GIVE YOU UP
T-Shirt (genderless)


Inspired by Rick Astley's song ("Never Gonna Give you Up"). Tee available in 8 colors.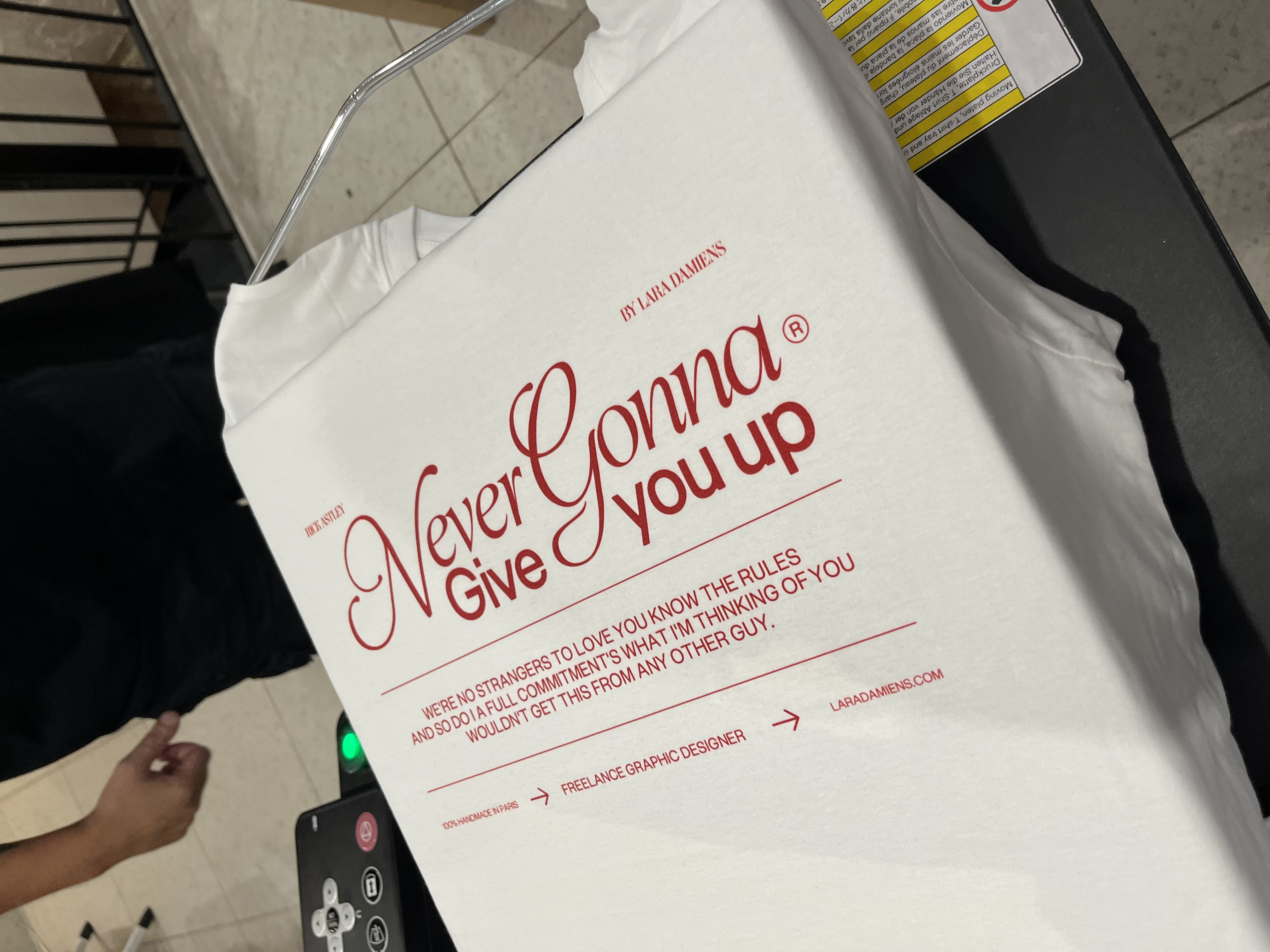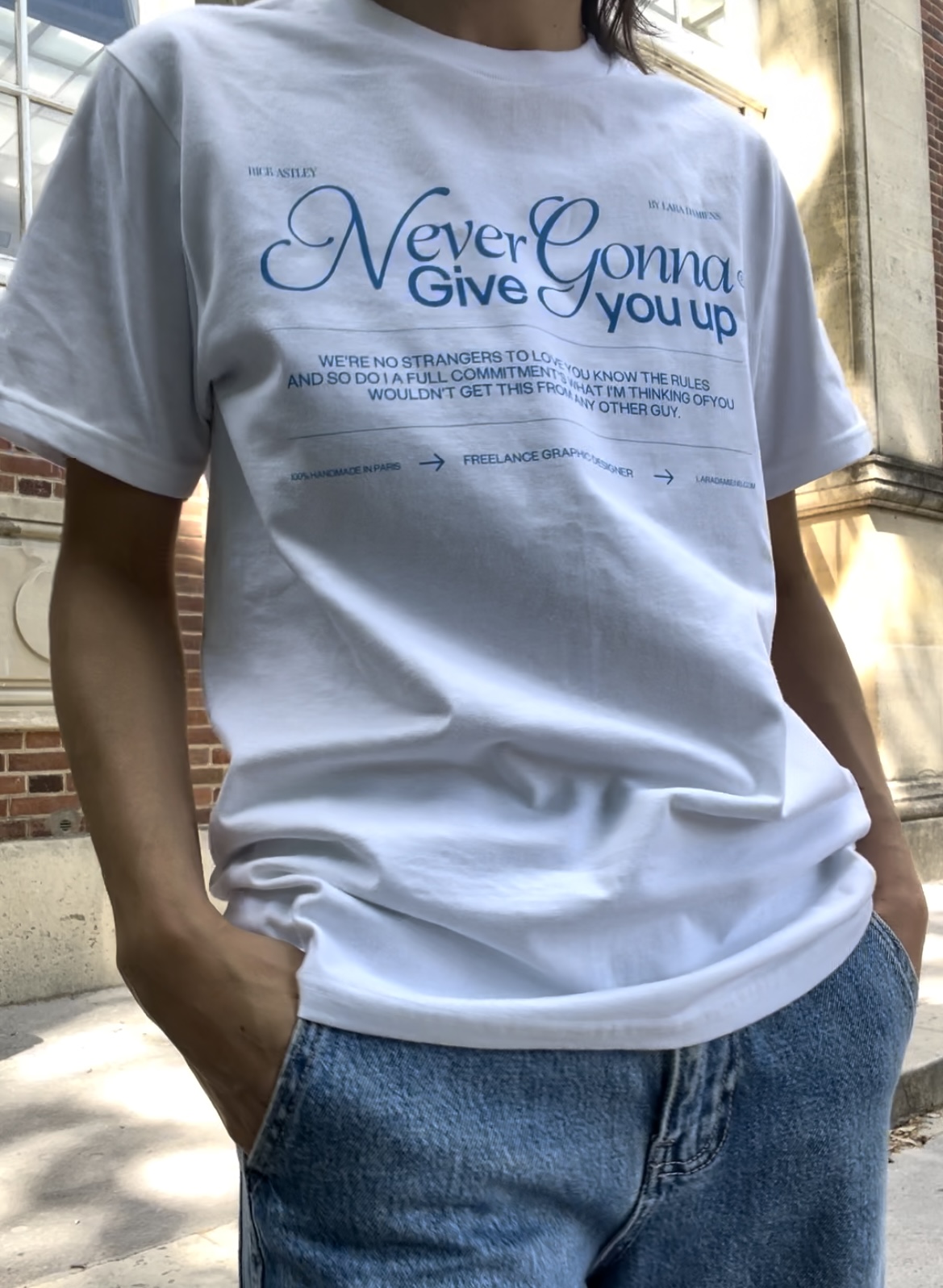 ---